Oct, 2023
MatLogica is Shortlisted as a Start-Up of the Year by BankTech 2023
MatLogica is delighted to be shortlisted for the FinTech Start-up of the Year by InformaConnect (the QuantMinds organiser)!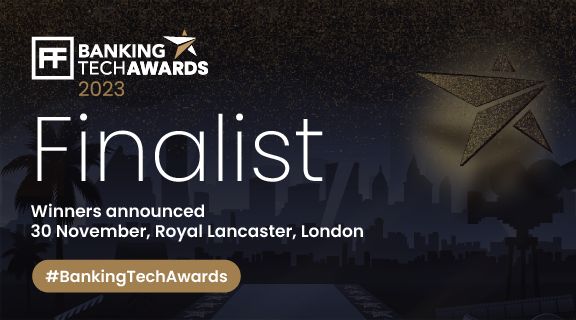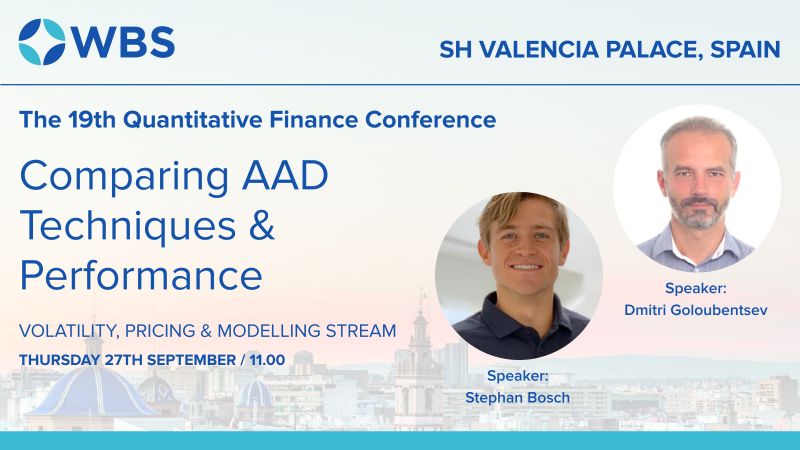 May, 2023
MatLogica Receives 4 Chartis Awards
MatLogica receives 4 Chartis awards: Innovation, AAD, Data Parallel Programming, and Innovation in Computational Frameworks. MatLogica has been awarded an overall ranking of #10 out of 50 in the QuantTech rating!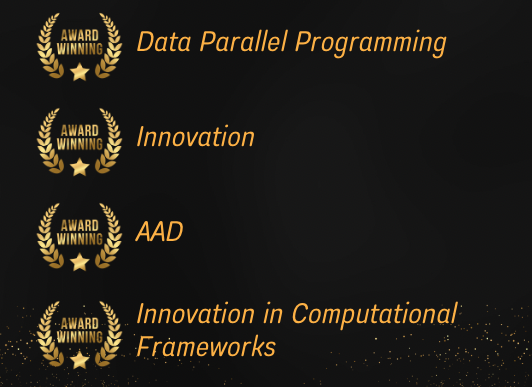 April, 2023
MatLogica Graduates Accenture FinTech Innovation Labs
MatLogica graduated a 2023 Accenture FinTech Innovation Labs programme, along with another 14 companies.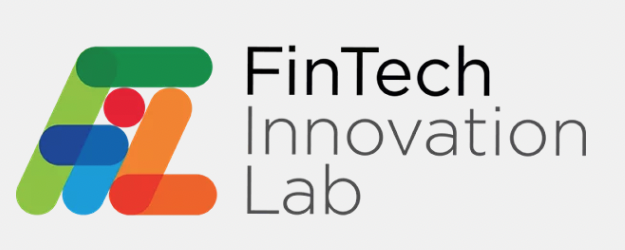 August, 2022
MatLogica Announces Partnership with Tachyum
We are excited to announce that we have entered into an agreement with Tachyum, a provider of unique hardware that unifies the functionality of a CPU, a GPU, and a TPU in a single processor. We look forward to extending our toolkit to Tachyum Prodigy, to enable native support across CPU, GPU and TPU and unlocking the full potential of Tachyum's unique technology while lowering the Total Cost of Ownership.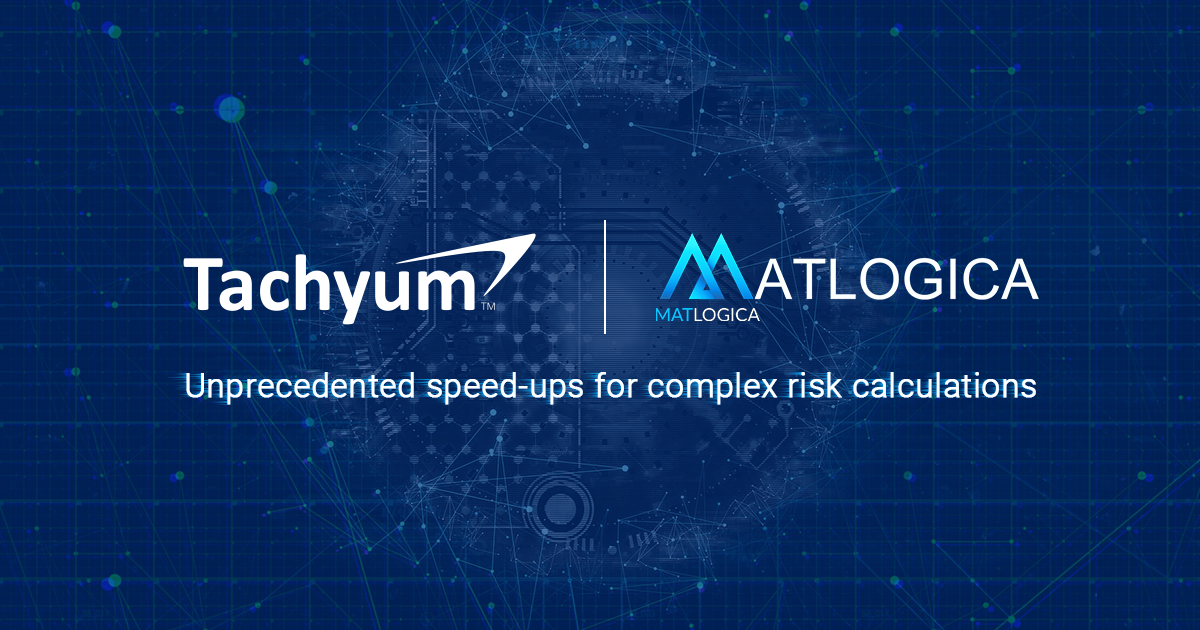 July, 2022
MatLogica Adds Support for CUDA
MatLogica now supports AAD for CUDA! Learn now how your CUDA analytics can be accelerated by AADC on a CPU with an option of AAD!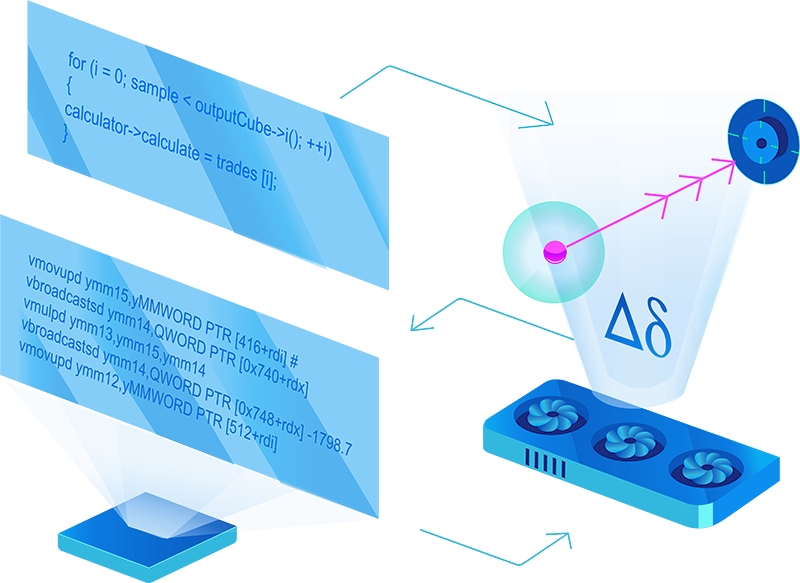 July, 2022
MatLogica Lauches Live Risk
We have produced a visual representation of how we supercharged QuantLib with MatLogica AADC. Visit our homepage to play with this demo and talk to us to see how we can help you transform your risk system into Live risk!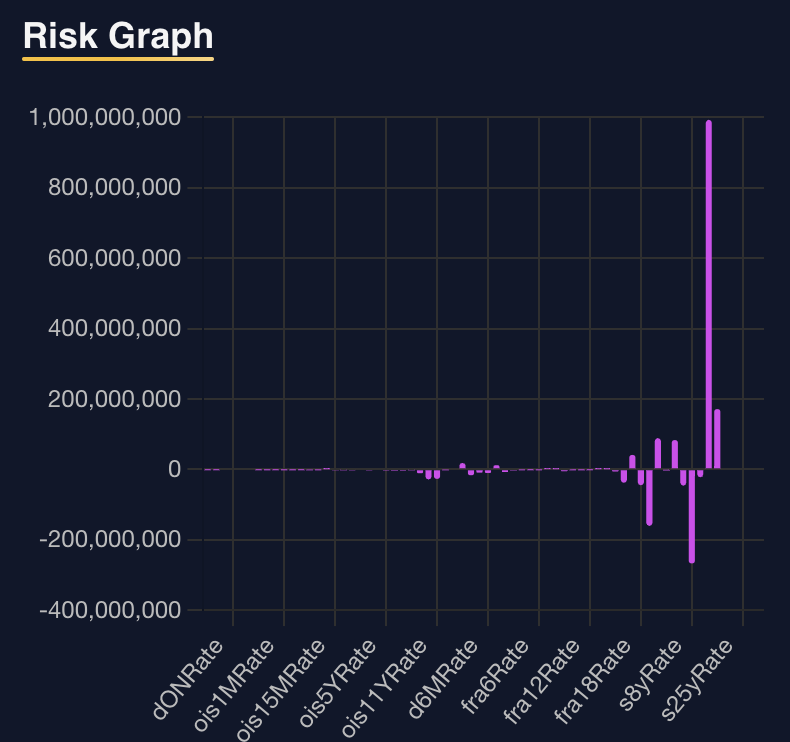 July, 2022
MatLogica is Used for Neural Networks
MatLogica AADC enabled our partner, prof. Roland Olsson, to design state-of-the-art neural network architectures for time series analysis. It is up-to 3x more accurate than the available cutting-edge methods and the training time is several times lower due to MatLogica's technology.

July, 2022
Case Study for Tier 2 Bank
Our case study with a Tier 2 European Bank shows that adopting MatLogica's technology has resulted in 15-20x speedups, reduced overnight portfolio risk computation from 8+ hours to 2 hours, and reduced intraday risk calculation from 30+ minutes to a few minutes. MatLogica's analytics have opened revenue streams, reduced infrastructure costs, and improved risk management.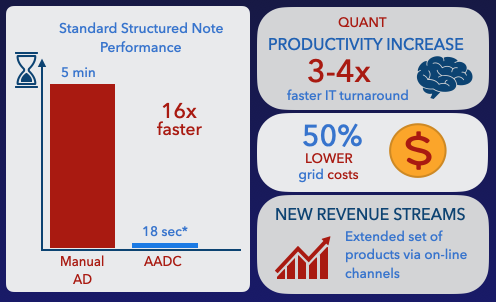 March, 2022
Online SandBox Environment
We now have an on-line sandbox environment with the MultiCurve fitting and AAD risk demo using QuantLib and an external Levenberg-Marquartt library! Head to our homepage and launch code examples! We've also produced a video demonstrating how we achieved a 350x performance boost for XVA pricing using Intel AVX2 chips and 5 threads.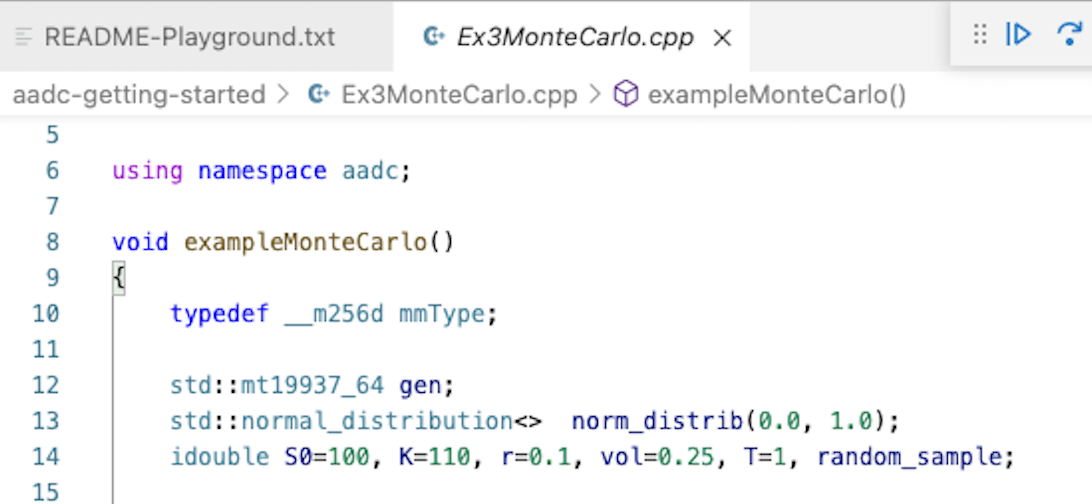 January, 2022
Antoine Savine Becomes MatLogica's Advisor
French mathematician, academic and professional with financial derivatives. Dr. Antoine Savine holds a PhD from Copenhagen University, and also teaches Volatility and Computational Finance. He wrote the book on AAD with Wiley (Modern Computational Finance, 2018) and is best known for his work on Volatility and Interest Rate Models.
December, 2021
MatLogica is Announced a 'Category Leader' by Chartis
MatLogica has been announced a 'Category Leader' in the XVA components quadrant by Chartis. Chartis Research is the top provider of research and analysis on the global market for risk technology. RiskTech100 Awards is their flagship and market-leading report.